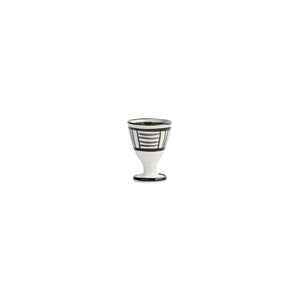 How do you like your eggs in the morning? ...We like ours served beautifully in this black & white handcrafted egg cup!

Made from traditional Moroccan craftsmanship, this handmade egg cup is a perfect addition to your table setting. Handmade, hand-painted & glazed
measurements: dia 5.5 x H 6.5cm 
colour: black and white
material: clay
care: not dishwasher or microwave safe, handwash only.