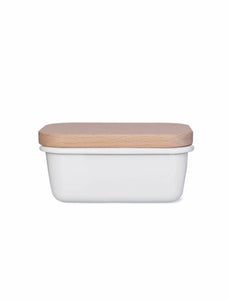 Toasty treats. Afternoon baking. Weekend brunches. All deserve the best butter at the perfect temperature stored in this traditional butter dish in white enamel.
Fitting a 250g block of butter, the wooden lid also doubles as a base, to store however is preferred.
Dimensions: H6.5 x W15 x D10 cm.