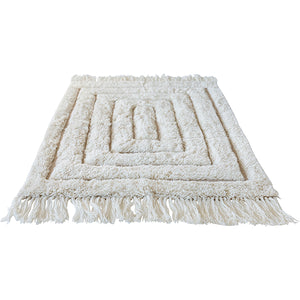 This cream fluffy textured rug with simple pattern and tassels will make any space look lovely whilst adding a touch of warm and cosy-ness. 
measurements: 120 x 160 cm 

material: 100% unbleached long hair wool, on a thick , unbleached recycled canvas. 
care: dry clean only, shake occasionally to maintain fluffy look & feel.