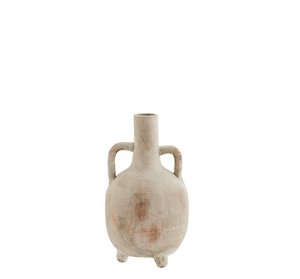 Decorative vase with handles made of stoneware and in this off white colour. It will make a lovely feature on a shelf or windowsill, with a few dried flowers or twigs added. 

measurements: H 18.5 x 11.5 cm
colour: off white
material: stoneware
care: clean with dry cloth, protect surfaces - not guaranteed watertight.